Tea comes in many guises. But have you ever tasted something innovative?
Coming straight from the streets of Monpuri, Bangladesh, the seven-layer tea is everything we hoped that Heston Blumenthal would be looking to create, except for the fact that someone has beaten him to it. Creating by a now local legend, Romesh Ram Gour, the experimentation by the Srimongol native led him to a secret recipe that suspends each tea into a rainbow like drink.
For him, it's not about the combination of different temperatures, but different colours and flavours. He manages to get seven of them (sometimes even 10) in one glass, all lining up like a dusky rainbow. Each sip delivers a different taste, from syrupy sweet to spicy cloves.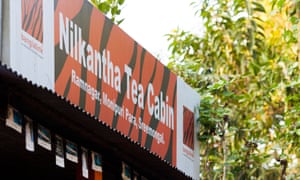 The best thing about visiting the tearoom – which is, essentially, a very basic, open-fronted kiosk – was the buzz of excitement. The walls were lined with newspaper clippings about the "secret recipe" and people come from far and wide to meet Gour, an unassuming man who seems somewhat baffled by all the attention he and his tea attracts.
Even though many other multi-layer tea brewers and outlets serve a similar multi-layer tea, Romesh Ram Gour believes no one could imitate "the secret recipe". He never fully shared his secret recipe publicly, but has revealed its key ingredients. The list goes like this:
Three different black teas (grown in Srimongol)
Green tea (grown in Srimongol)
Spices (cinnamon, cloves)
Lemons
Condensed milk