Marking the 89th anniversary of the historic Dandi March led by Mahatma Gandhi, AICC president Rahul Gandhi visited the museum at Sabarmati Ashram here on Tuesday.
Rahul Gandhi along with United Progressive Alliance (UPA) chairperson Sonai Gandhi and party general secretary in-charge of eastern Uttar Pradesh Priyanka Gandhi also signed the visitor's book at Sabarmati Ashram in Gujarat.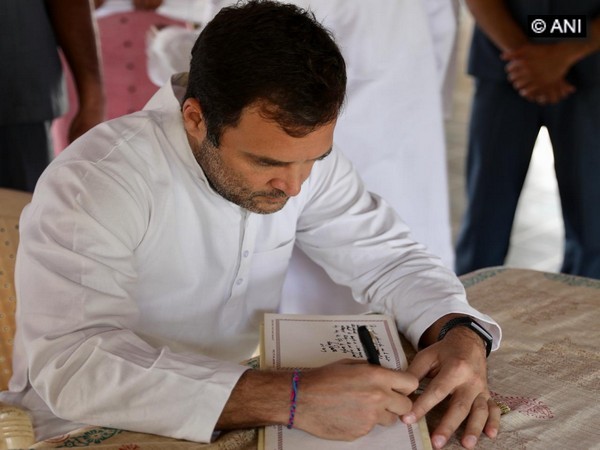 Earlier, Rahul Gandhi, Sonia Gandhi, Priyanka Gandhi and Ex-Prime Minister Manmohan Singh attended a prayer meeting.
The Congress President is scheduled to attend a Congress Central Working Committee (CWC) meeting at the Sardar Vallabhai Patel National Memorial in Ahmedabad. He along with Priyanka Gandi will also address a public meeting at Trimandir Grounds, Adlaj near Gandhinagar.