The tomb of Karl Marx at London's Highgate cemetery has been vandalized in a targeted attack that means the Grade I-listed monument will "never be the same again".
The suspected vandal damaged a marble plaque which was taken from Marx's original 1883 gravestone and incorporated into the 1954 monument.
Images of the defaced memorial, which attracts tens of thousands of visitors each year, show what appears to be damage done by a hammer to the lettering of Marx's name and the marble on which it is mounted.
Ian Dungavell, the chief executive of the Friends of Highgate Cemetery Trust, condemned the attack as "an appalling thing to do" and a "particularly inarticulate form of political comment", warning that the tomb would be permanently scarred.
The police were called to the scene on Monday afternoon.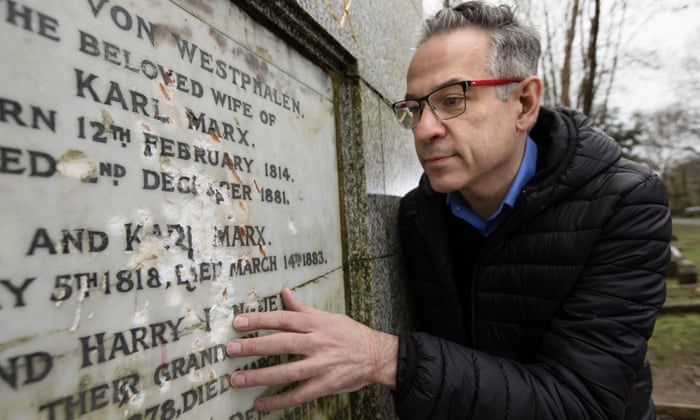 Dungavell condemned the attack as a "particularly selfish act".
The cost of the damage has yet to be estimated. "I'm hoping we will be able to get a specialist stone conservator to consolidate the white marble and then if we can get the lead lettering back it might be that you don't notice it", Dungavell said.
The children's author and poet, Michael Rosen, suggested launching an appeal for the cost of repair.